In the press conference before the match between Argentina and Australia at 19:00 tonight (June 15), coach Lionel Scaloni said there was still hope that Messi would change his mind to attend the 2026 World Cup.
Messi has just confirmed his participation in the 2026 World Cup, when he said: "In principle, I think it is impossible. I played my last World Cup in Qatar 2022."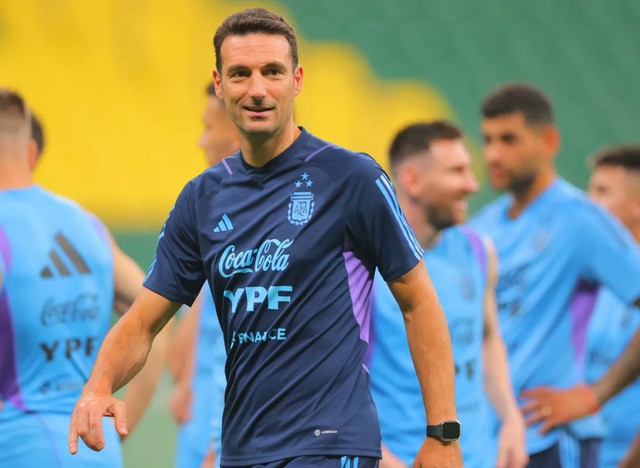 However, coach Lionel Scaloni of the Argentina team commented: "I think this is just a caution on Messi's part. He is very honest with his feelings. In fact, Messi will wait and see until then. How will the situation be and based on our feelings, we will make a final decision. We will decide together and it is the right thing to do. There is still a lot of time ahead."
"So far, we still have a lot of work to do and it makes no sense to think further than that. Messi is very straightforward. Time will pass, we will see if he feels well and Whether he's willing or not, that's the important thing. To me, Messi always knows how to play top football not only today but also in 10 years, this is very obvious." , coach Lionel Scaloni said.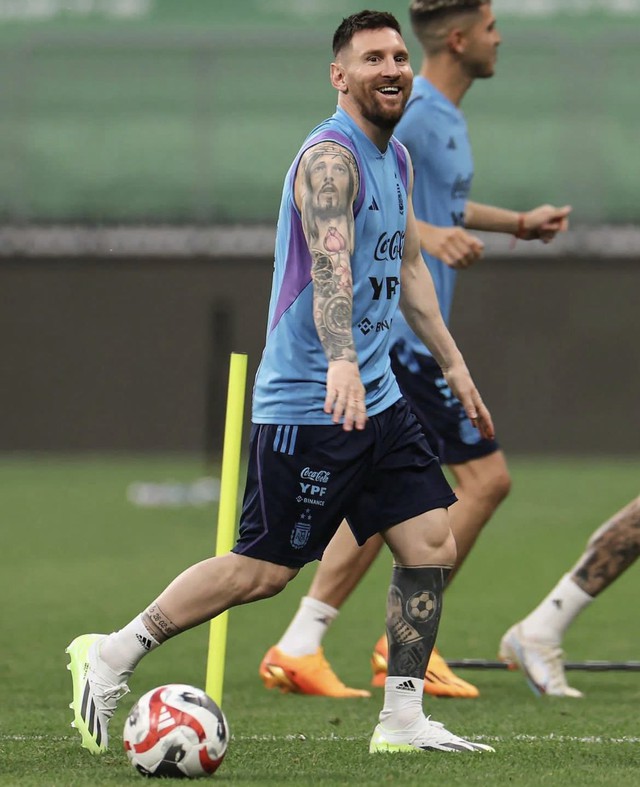 Regarding Messi's decision to join Inter Miami, coach Lionel Scaloni shared: "I am very happy that Messi has made the decision to come and play for a club and in a city that will surely treat him wonderfully. Messi stay healthy and happy while playing football, that's what we all want, no matter what league or country it is also important that Messi feels everything is good and there he is will have the opportunity to have a good time. That's all Messi deserves and has achieved."
Coach Lionel Scaloni  also confirmed that, in a friendly match with Australia, the Argentina team will play with the strongest squad consisting of most of the stars who have won the 2022 World Cup, in which Messi will definitely  play  from head. After this match, Messi will be allowed to leave the team for the summer vacation and will not go to Jakarta for the next friendly match against the Indonesian team on June 19.