Sharing after receiving the title of the best player of the 2022/2023 season, Erling Haaland said he was not too interested in setting a record.
Haaland doesn't care about records
Haaland's first season at Man City ended perfectly with a Premier League title with City. The striker also won three individual awards, including Top Scorer, Best Young Player (awarded by the Premier League BTC) and Best Player of the Year (by the British Football Journalists Association FWA). .
Haaland also broke many records last season with Man City. However, the Norwegian striker said he did not pay much attention to personal records.
Specifically, Haaland said: "It's very proud to achieve this achievement. I want to thank my family, fans, teammates and all staff of Man City.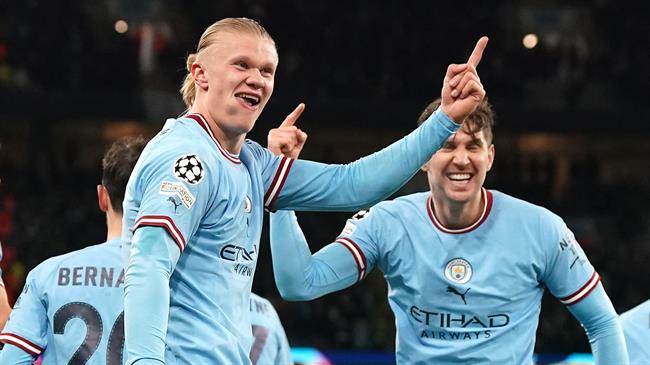 Ever since I was a kid, I loved watching football, watching the striker put the ball in the net. Since then, I've figured out what I want to do as a player and that's what I'm doing right now.
To be honest, I don't think about setting records when I play. If I go into every match thinking about breaking the record, my head will be messed up. Of course, after the game, when I read the news about me, I'm still happy that I've reached a milestone. In the game, I don't care about that.
Before I went to Man City, the team won the Premier League two seasons in a row. So, if I can't win the title with the club in this year's tournament, the fans will be very disappointed. That's why when the team won the championship this season, I felt very happy and relieved."