Despite being the best striker in the world at the moment, Haaland is not without weaknesses, sometimes problems with feng shui.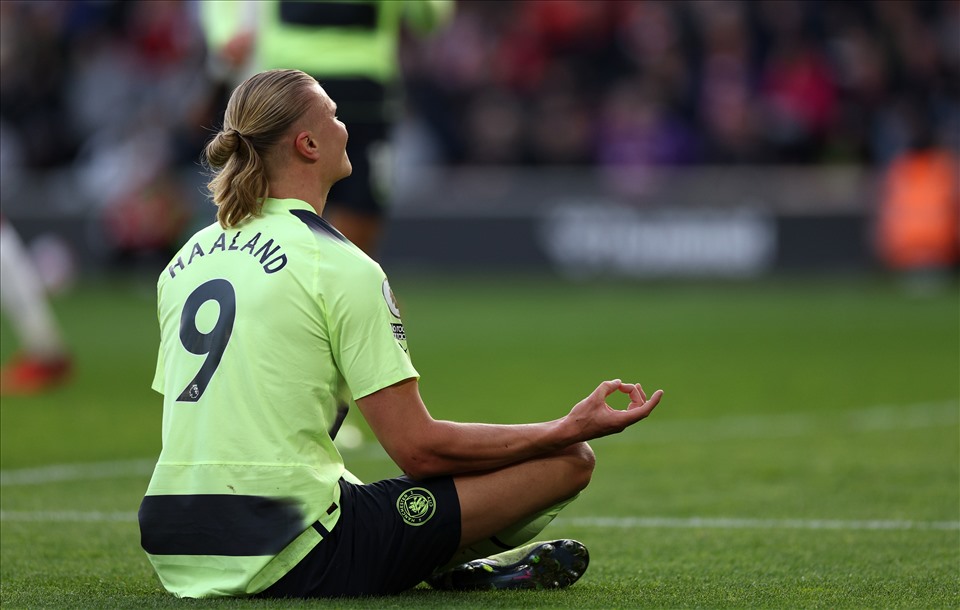 Erling Haaland has scored for Man City at home Etihad and away in dozens of trips away from home for The Citizens in the Premier League, FA Cup or Champions League. However, from the beginning of the season until now, he has not once torn an opponent's net in matches on a neutral field.
Haaland's debut, and worst ever, was in the Super Cup earlier in the season against Liverpool at Wembley. Haaland was clumsy and misplaced, making Kevin De Bruyne angry. That match, Man City failed and Haaland was put a lot of doubts. However, in the end, the Norwegian striker kicked all those big question marks away to become the highest scorer in a season in Premier League history.
Another game at Wembley against Haaland is the FA Cup semi-final against Sheffield United, days after the Champions League quarter-final against Bayern Munich. Haaland once put the ball in the net but the goal was disallowed. It wouldn't be surprising if City still won the treble but Haaland is without a goal at Wembley this weekend and Puskas Arena next week.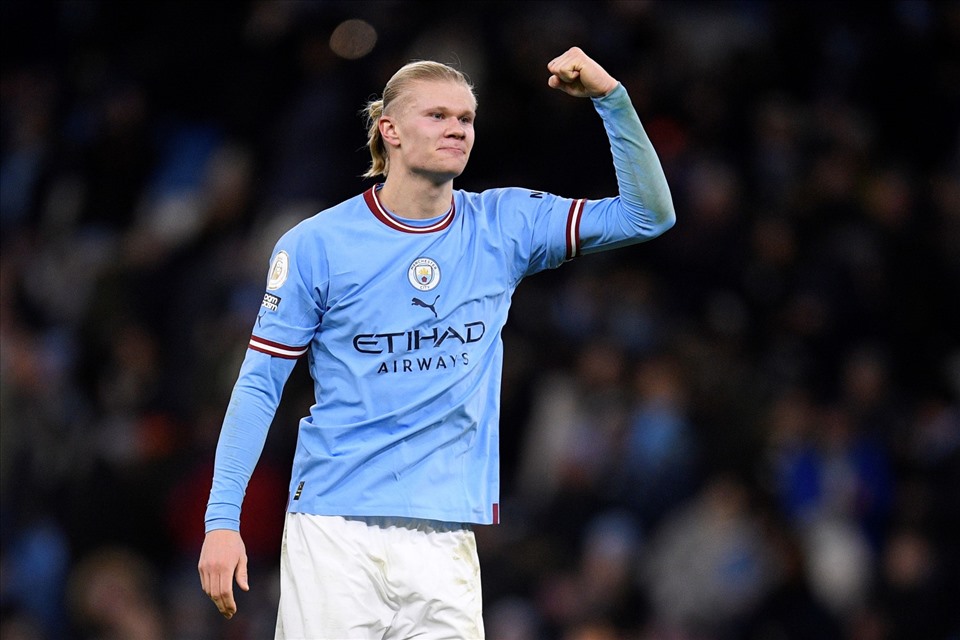 However, Haaland certainly does not want to be stuck in front of Man United and Inter. Previously, Ole Solskjaer admitted that Man United was not determined to bring Haaland to Old Trafford. If the Norwegian striker scores against the "Red Devils" this weekend, he will have an even greater chance to prove how much the previous Manchester United's hesitation will cost.
Erik ten Hag also implied that Man United's spending money on players was quite bad in the past, they often spent a lot but the effect in return was not worth much. This time, the 53-year-old strategist and his students certainly do not want M.U to regret one more time if Haaland concedes a goal, thereby leading to defeat in the FA Cup final.
Returning to the Norwegian super striker, he did not seem too worried before the final match of the domestic season against the great rival in the same city. Haaland has been resting quite a lot since The Citizens officially won the Premier League early. Under Pep's hand, the former Dortmund star has grown a lot, he accepts matches that can score a hat-trick but is substituted. His composure and feet always on the ground helped Haaland maintain a formidable form from the beginning to the end of the season.
This time, at Wembley – the legendary football stage of the land of fog, after helping Man City win the Premier League, if you score and defeat the city's great rival, nothing can be meaningful to you. Haaland in the first season to set foot in England.