Striker Erling Haaland, who contributed to 12 goals in the journey with Man City to win the Champions League, broke down in tears after the final victory over Inter Milan 1-0 on June 11.
"I don't remember the last time I cried so much in my life. I dreamed of winning the Champions League. Finally, this biggest dream has been fulfilled. In a few days, I will feel it all. feelings and then thinking about whether or not I want to do it again," Erling Haaland told CBS Sports Golazo.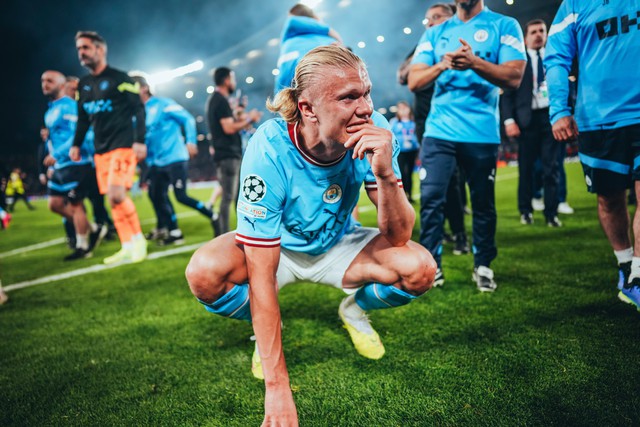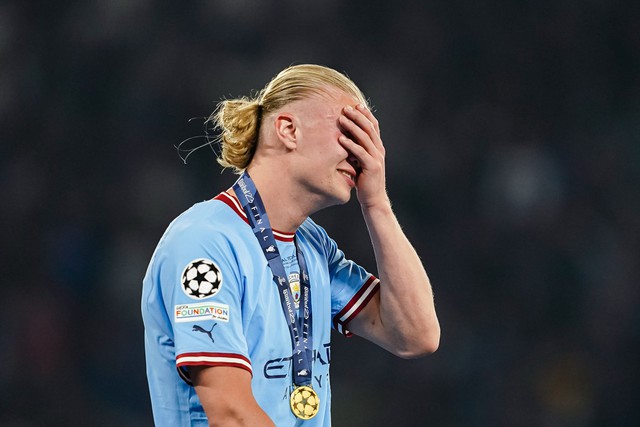 "I was really nervous going into the final. I felt so hungover. I felt like something was very big, because we knew we could win the treble. The last few weeks. It's been really tough mentally, so it's unbelievable to do that. It's been a very long season and I've been here to win the Champions League. The weight of 100 kg on my shoulders was lifted. We finished the treble. Therefore, I cried a lot," said Erling Haaland.
Erling Haaland also said of his family: "Honestly, my parents played a huge role. I moved out in 2017 (started playing professionally for Molde in Norway) and they My mother has been very supportive since then. My mother rarely appears in public, only my father gets a lot of attention. They take me to the gym and take care of me every meal. I eat a lot. It's a life. It's quite stressful that they've had  to go through.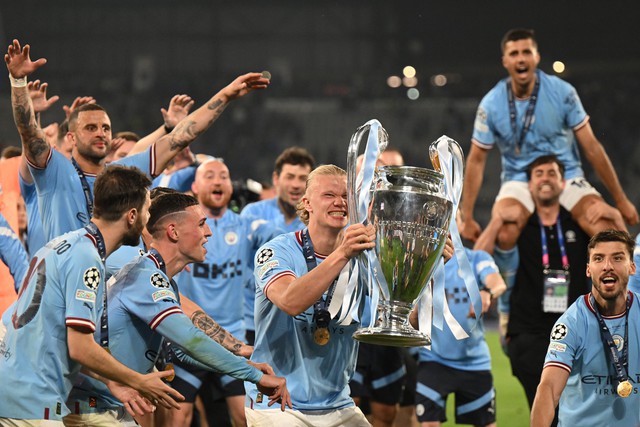 And I can still do more. Don't forget I'm 22 years old. Think back to when you were all 22 years old. There is so much you will learn. From when I signed for Dortmund (in 2020) until now, it's been a big difference. The way I think before and after the games, the way I push myself and the way I talk to others. You will get a lot of experience and experience for yourself."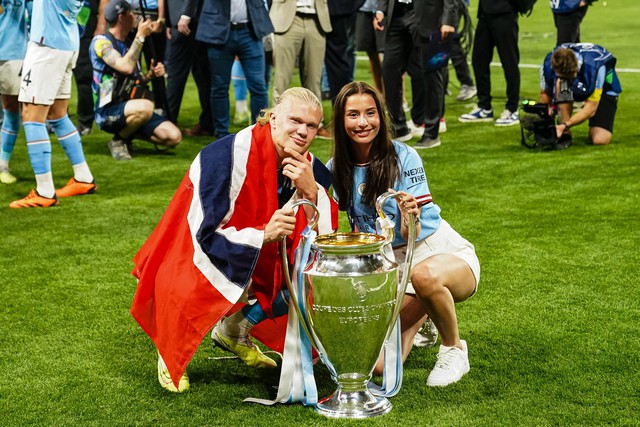 Previously,  Erling Haaland  , after parting with RB Salzburg club, played for Borussia Dortmund (Germany) for nearly 3 seasons but only won the German Cup. Joining  Man City  this season and the young Norwegian has won almost everything at club level with 3 prestigious championships including the Premier League, FA Cup and Champions League. Besides, Erling Haaland also won individual titles such as Premier League Player of the Year, Premier League and Champions League Top Scorer, and the European Golden Shoe title.