Striker Erling Haaland beamed with the title of top scorer right in his first season joining Man City. This is the poker shot (eating 4) of the award that the Norwegian striker was honored with.
In the trip to Brentford, coach Pep Guardiola let Erling Haaland sit out to keep him ahead of the FA Cup and Champions League finals. The Norwegian striker only entered the field after the match ended to receive the Premier League top scorer award 2022/23.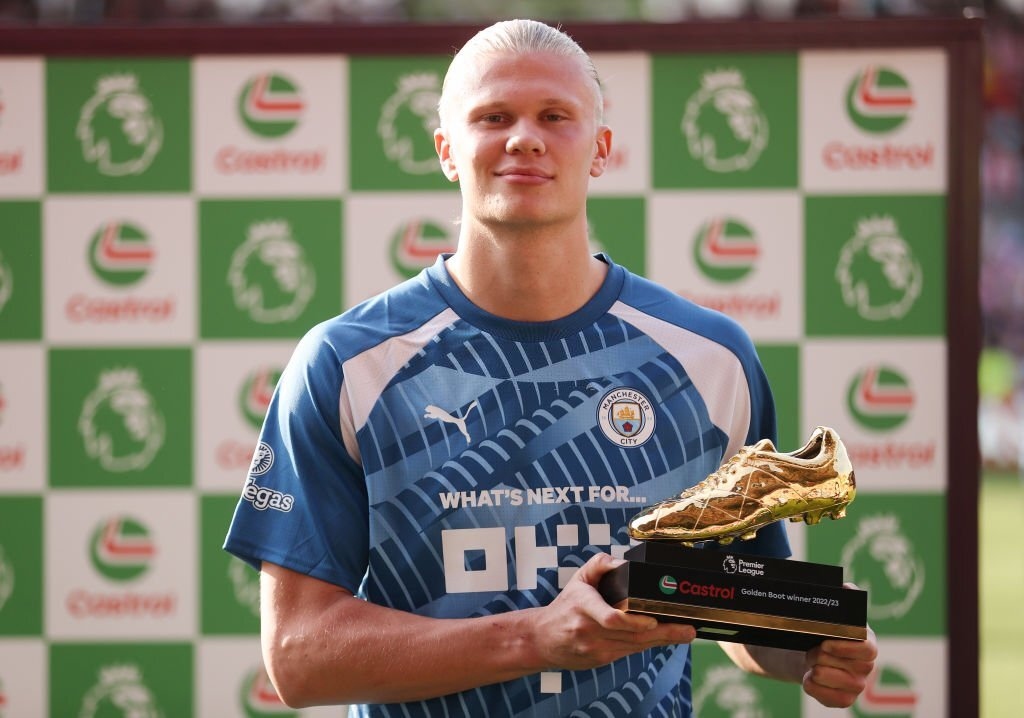 Haaland finished 38 rounds with 36 goals, far ahead of second-placed Harry Kane (30 goals). The third player on the list is Ivan Toney (20 goals). Of the 36 goals mentioned above, only 7 were scored by Erling Haaland from the penalty spot.
Previously, Haaland went down in history as the first player to win 3 individual awards in the first season in the English Premier League including Best Player of the Season, Best Young Player awarded by the Premier League BTC and The best player award voted by the Football Journalists Association (FWA).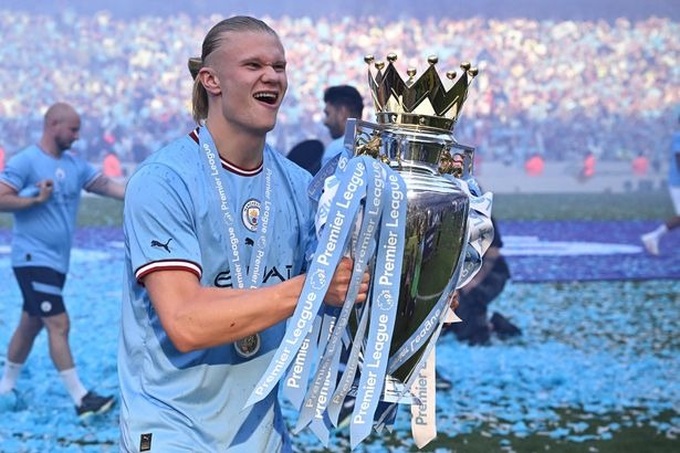 "I'm so proud of this achievement. I want to thank my family, fans, teammates and all the staff of Man City," Haaland shared after receiving the title of Top Scorer.
Across all competitions, Haaland scored a total of 52 goals and broke the previous record held by Mohamed Salah (2017/18) and Ruud van Nistelrooy (2002/03) with 44 goals together.
He also became the player to score the most goals in a season at Man City, breaking the record of Tommy Johnson (38 goals in the 1928/29 season). In the Champions League, Haaland is also the youngest player to reach 30 goals fastest.
On the day Haaland did not play, Man City lost to Brentford 0-1, thereby breaking the circuit of 25 unbeaten matches in all competitions.