Although he has only joined Man City since the beginning of this season, Haaland is on his way to becoming a symbol of the club.
Joining Manchester City in the summer of 2022, it didn't take long for Erling Haaland to prove himself a contract worth every penny. After 51 appearances in all competitions, the Norwegian striker contributed 52 goals and 9 assists.
The impressive performance contributed to Man City winning the Premier League, and still had the opportunity to win the treble with the FA Cup and Champions League finals ahead. But not only in expertise, Haaland's appearance also created a big boost in terms of image and commercial for Man City.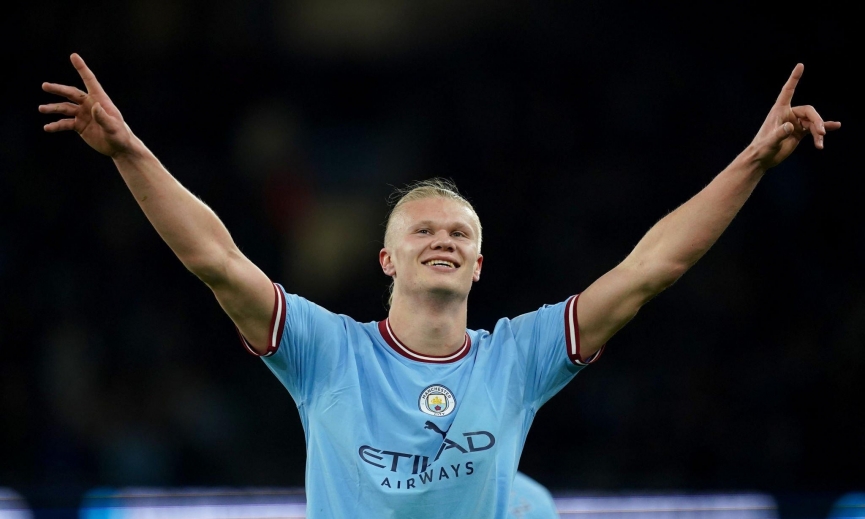 According to the Daily Mail, The Citizens have just set a commercial record when every 12 seconds passes, a home shirt for the 2023/24 season is sold. This is the highest rate of shirt dispersal in 24 hours in the club's history. In it, most of the versions are printed with Haaland's name. The British newspaper added that the striker's number 9 shirt has witnessed a surge in purchasing power from Scandinavia, a region consisting of 3 Nordic countries: Sweden, Denmark and Norway – Haaland's hometown.
Man City believes that signing Erling Haaland is the turning point to raise the team's image to a new level. They have a strong belief that the striker born in 2000 is bringing a new wave of young fans to the club. These young, teenage fans began to support Man City for the reason of idolizing Haaland rather than any other relationship.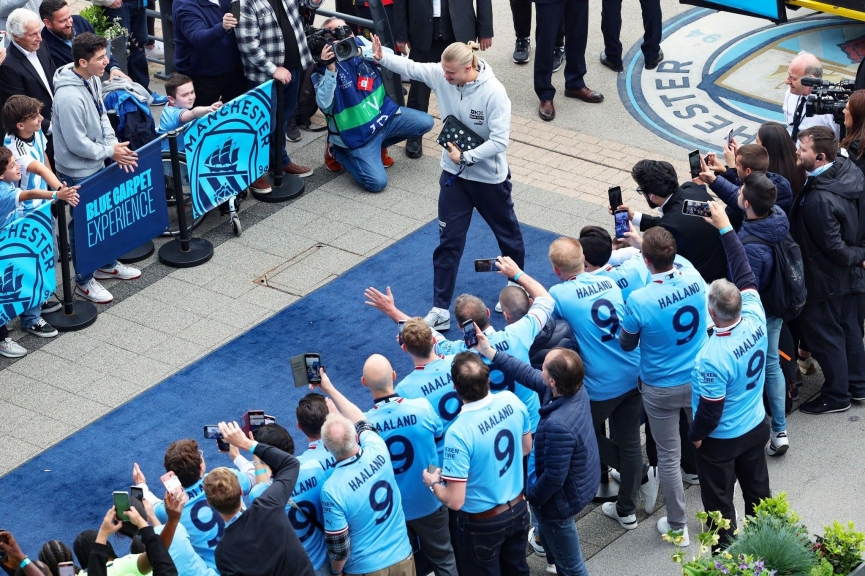 Sharing with the Daily Mail, a fan said they love Haaland because of the spirit and atmosphere he brings to the team. Man City's No 9 is always happy for his teammates when they score even though he doesn't.
This person believes that the value Haaland is bringing to Man City is no different from the effect Messi created when he first arrived at PSG two years ago. The Citizens were also said to want to recruit M10, but now with Haaland, they may have their own Messi.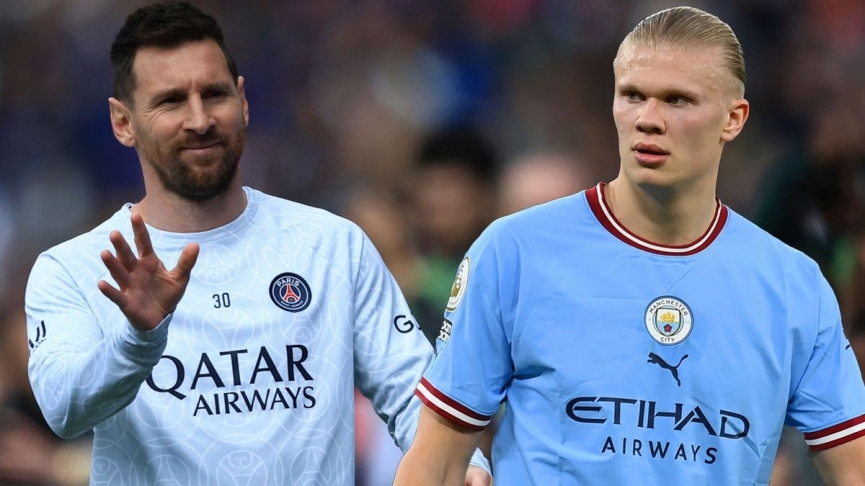 Haaland is only 23 years old this year and will be able to go even further in terms of skills and reputation. This striker has recently won all four prestigious individual titles of English football, including Top Scorer, Best Young Player, Premier League Player of the Year and Player of the Year awarded by the Association. British football journalists voted.
The series of awards will certainly help Haaland a lot in the 2023 Golden Ball race with Messi himself. If he can eat with Man City for three years, the door for this striker to win is quite large, then his reputation will fly even further.