Manchester United legend Edwin van der Sar shared his opinion about Cristiano Ronaldo, similar to how young star Haaland idolizes the five-time Ballon d'Or winner.
Van der Sar says that while the Portuguese superstar is often misunderstood for his bad temper, he is actually a great person.
On the High Performance Podcast, former Netherlands international Van der Sar said: "I know Cristiano Ronado is a good person. A lot of people have a completely different opinion of him. I always find Ronaldo funny in the dressing room. If I bring my children, he always plays with them and takes away the dignity of a superstar. I think what Ronaldo has done is amazing and very difficult to repeat."
Cristiano Ronaldo and keeper Van der Sar played together in 167 games for Manchester United. Together, the pair won three Premier League titles, a UEFA Champions League, and a FIFA Club World Cup for the team.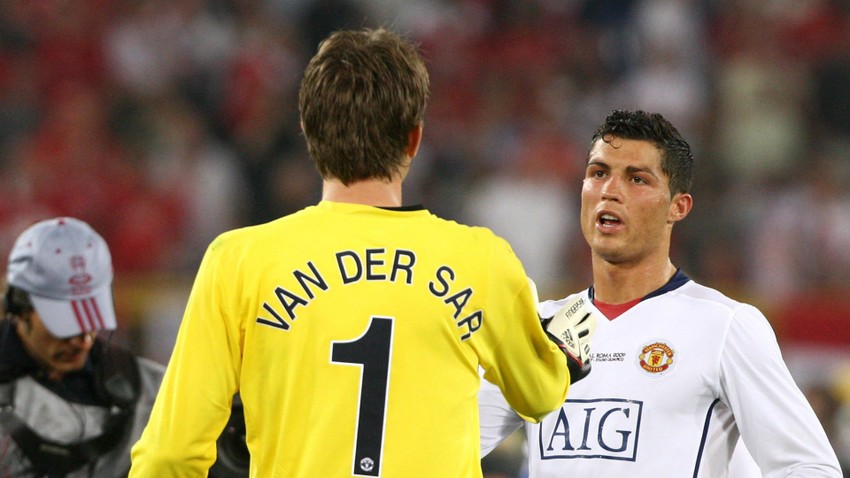 The player who won the Ballon d'Or five times in his second return to Old Trafford did not leave fond memories. Even Ronaldo soon terminated his contract with Man United after what he shared with journalist Morgan. The Portuguese superstar has frankly exposed the dark corners of the Red Devils, although not everyone admits that disheartening truth.
Ronaldo has turned to football in the last years of his career in the Saudi Arabia league. He has many haters, and many loves. Ronaldo is the idol of many famous young strikers, especially Haaland and Mbappe.
Haaland was recently asked about his inspiration and he did not hesitate to mention Cristiano Ronaldo to the Daily Star: "For me, the best person in the 16m50 area is Cristiano. Because he is. make one move, then another, and finally Ronaldo dribbles through them all. I've watched him in games and he's really powerful."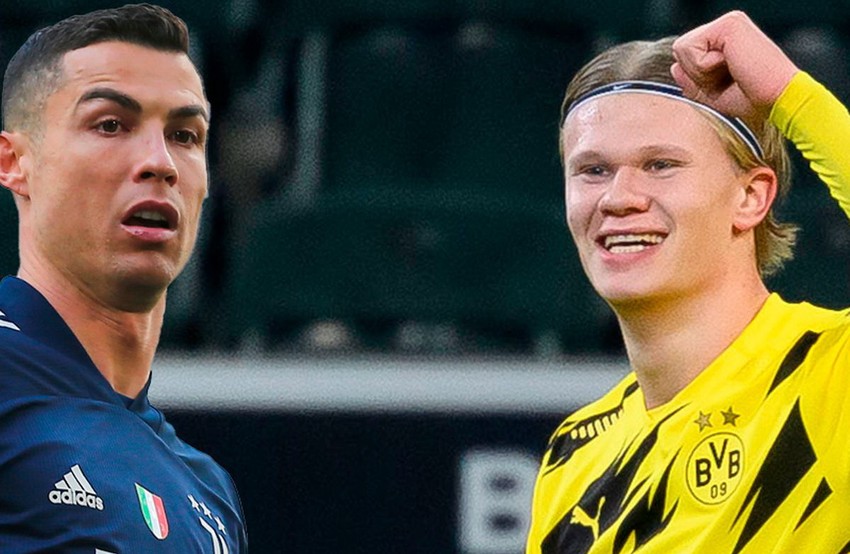 Erling Haaland has been in impressive form for Manchester United's city rivals, Manchester City, since his arrival in the summer. He helped Man City win the treble. After winning the Premier League and FA Cup, Cityzens beat Inter Milan 1-0 in the UEFA Champions League final at dawn on June 12 in Istanbul to accomplish this coveted goal. The Norwegian striker has scored 52 league goals this season.
Haaland continued on Ronaldo: "He has an incredible ability. Ronaldo always knows how to time and complete goals. His sense of smell explains why he has scored so many goals. goal. I idolize Ronaldo."
Ronaldo is a five-time UEFA Champions League winner and the highest goalscorer in the history of this tournament. Haaland completed a trophy like CR7 with his first major continental win, ending a memorable first football season in England.