Erling Haaland's ambition to win the "triple treble" was shown right after the FA Cup final, where Man City beat MU 2-1.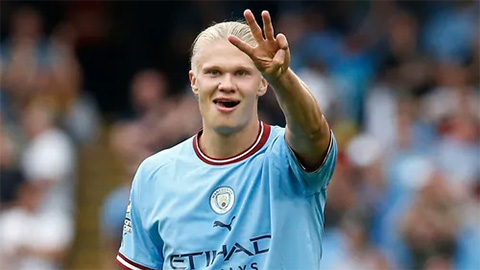 With Gundogan's double goal, Man City overcame MU to get the 2nd title of the season. After winning the Premier League, Man City prepared very carefully for this Wembley match and had a convincing performance.
After the referee blew the final whistle for the FA Cup final, Haaland couldn't hide his excitement. He ran over to Gundogan and Bernardo Silva to celebrate, while shouting: "One more game, one more game."
Haaland's meaning is well understood, he mentioned the Champions League final against Inter Milan. If it is possible to beat the Serie A representative in Istanbul, City will become the second English team after MU to win the "triple treble".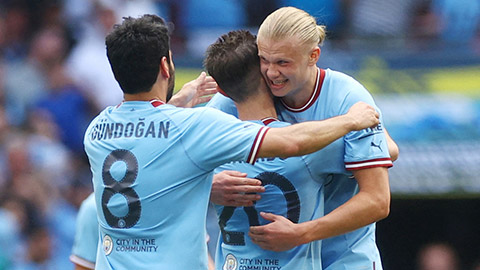 A few days earlier, Haaland himself shared on the BBC: "It would be great to make history. That's why Man City recruited me, for sure, to win the treble, and we didn't have to cover it up. hide it. I will give everything to try to make it come true. That is my biggest dream and I hope it will come true."
Coach Pep Guardiola also expressed: "All the players are saying to each other 'one more game' as they hug each other to congratulate. The players feel they are in a position we may never be in again. What we do as a team is phenomenal. But we need to win the Champions League to get the recognition we deserve."