The Saudi giant Al Hilal has set a date to announce the completion of the "blockbuster" deal named after Lionel Messi.
A source close to Al Hilal revealed to the Spanish newspaper SPORT that this team has planned to successfully recruit Messi. Specifically, Al Hilal is expecting a "definitive consent" from Messi on June 6 and they have prepared all the necessary paperwork to announce the completion of this "blockbuster" deal with the whole world on the same day.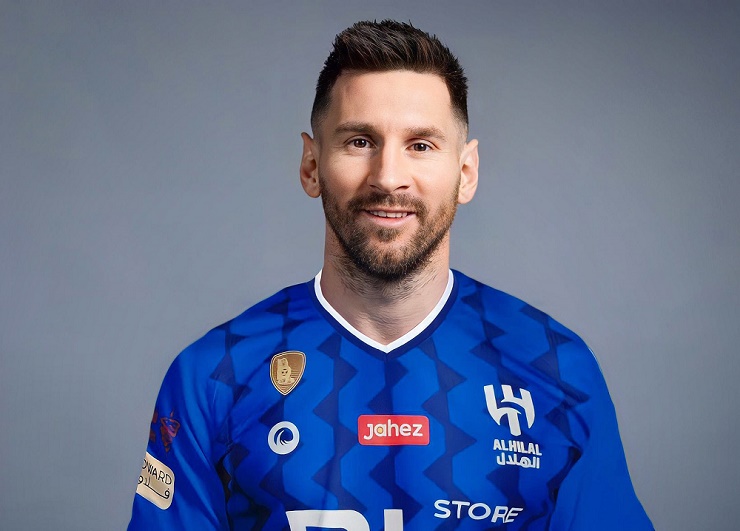 SPORT also revealed, Al Hilal is ready to make Messi the highest paid player in the world. Accordingly, the Saudi Arabian team has made an attractive offer for Messi with an income of 400 million euros per season (including salary and bonus), a figure twice as much as what Cristiano Ronaldo is earning at Al Jazeera. Nassr.
A move to Saudi Arabia will see Messi reunited with Ronaldo. The last time these two superstars played in the same tournament was when Messi played for Barcelona and Ronaldo played for Real Madrid, both of Spain. Therefore, it will be interesting to see them go head-to-head again at the end of their careers.
Al Hilal is the most successful team in the Saudi Pro League with 18 championships, a record of the highest tournament in Saudi Arabia. However, this club only ranked 3rd overall in the 2022/23 season, 1 place below Ronaldo's Al Nassr. Therefore, the Al Hilal leadership is determined to invest heavily to reclaim the domestic championship next season.
Earlier, PSG coach Christopher Galtier confirmed that Messi will leave the French capital team at the end of this season after 2 years of working. PSG's match against Clermont Foot in the final round of Ligue 1 will be the last time Messi plays in the colors of the Park of the Princes team.
Coach Galtier said: "I have the honor to coach the best player in the history of football. The match against Clermont Foot will be Messi's last game at Parc Des Princes."
Earlier this week, Barca coach Xavi confirmed that Messi's return to the Nou Camp would be "99 percent dependent" on the Argentine superstar. However, Barca's precarious financial situation is a big obstacle that makes this reunion deal in danger of falling apart.
David Beckham's MLS side Inter Miami has also been rumored to be interested in signing Messi in recent times. However, Al Hillal is increasingly confident in the race for the 35-year-old's signature.