On the morning of June 10, the Argentina team was present in Beijing, China, to prepare for a friendly match with Australia.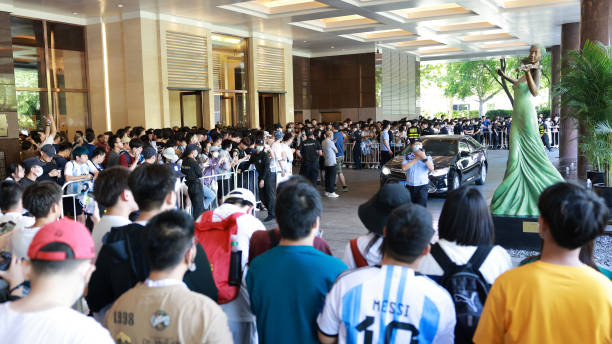 Hundreds of fans waited at Beijing airport for hours to welcome Lionel Messi and his teammates.
Crowds of people and chants of "Messi, Messi" echoed throughout the house waiting for Beijing airport. Everyone wants to see with their own eyes the reigning World Cup champions.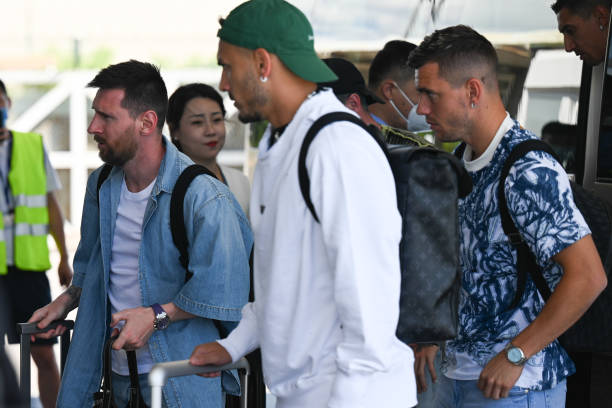 Following the superstar born in 1987 are teammates like Rodrigo De Paul, Giovani Lo Celso, Angel Di Maria or Enzo Fernandez,…
Not only at the airport, many other fans were also standing outside the hotel where the Argentina team was stationed to wait to meet their idols.
This is the first time since 2017, Messi is present in the country of billions of people. The World Cup champion will play a friendly match against Australia on June 15 at the Workers Stadium with a capacity of 68,000 people.
Speaking before the match, Australia's coach, Mr. Graham Arnold said: "I feel goosebumps when I face Argentina right after the World Cup. This is an opportunity for my players to enjoy football and tribute. give the best."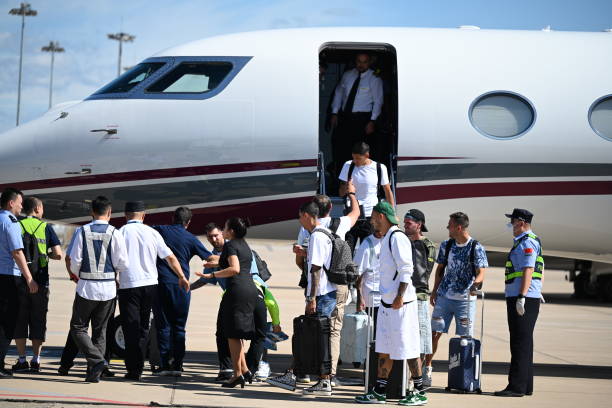 This match also marked the return of international football in China, after three years the country applied strict measures to prevent the Covid-19 pandemic. Many sporting events have been canceled, or had to take place in empty stadiums.
After facing Australia, Argentina will go to Jakarta to play a friendly match with Indonesia on June 19.