Messi is considered a perfect striker because even his number of goals with his non-dominant foot for Barca is impressive.
Players often have feet that are not their forte, which means that if they are right-footed, they are left-footed. For left-footers like Messi, it's the right foot. 
However, a fact proves that Messi does not have many obstacles with his right foot. With a supposedly inferior leg, he has scored 87 goals for Barca, more than countless strikers have during their career in La Liga.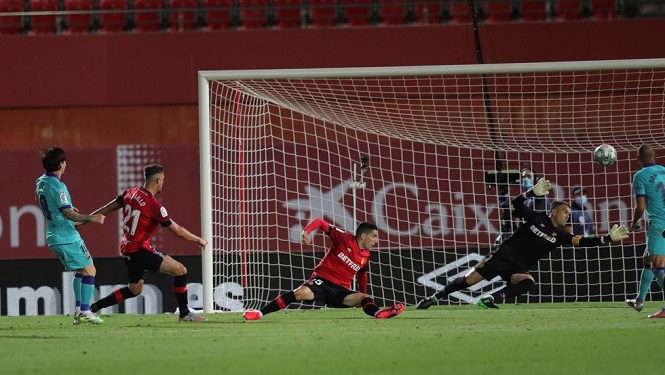 Messi's effectiveness with his right foot was most evident in the 2014/15 season under coach Luis Enrique. In the season that Barca won the treble including La Liga, Copa del Rey and Champions League, he scored 17 goals with his right foot.
Since his debut in 2005, the Barcelona captain has scored 87 goals with the "right hand", including: Season 2005/06 (1 goal), 2006/07 (3), 2007/08 (1), 2008 /09 (7), 2009/10 (10), 2010/11 (7), 2011/12 (8), 2012/13 (7), 2013/14 (5), 2014/15 (17), 2015/ 16 (3), 2016/17 (5), 2017/18 (3), 2018/19 (7) and 2019-20 (3).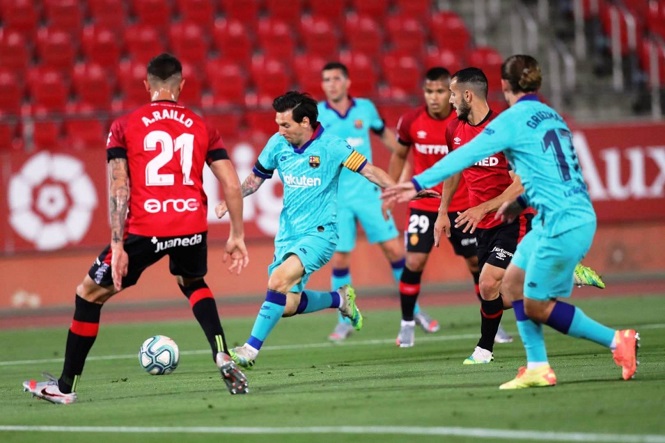 In total, Messi has scored 628 goals in official matches against Barcelona in all competitions, plus 70 more for Argentina. With the current 698 goals, he will definitely surpass the official milestone of 700 goals this season.