The Spanish press has just revealed the salary of Lionel Messi if he returns to Barcelona this summer.
Mundo Deportivo reported, in the event that Barcelona sign Messi, they will offer the Argentine superstar a salary more than 1 euro (approximately 25,000 VND) than Robert Lewandowski. The Polish striker is currently the highest-paid player in the Barcelona squad with a salary of 23 million euros / 1 season.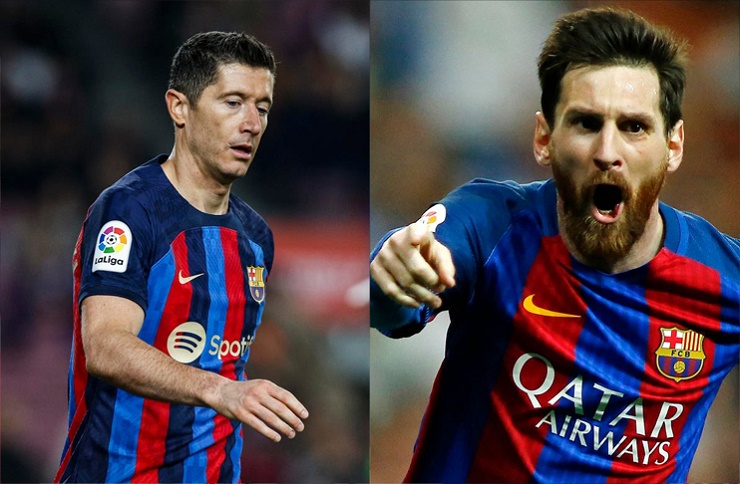 The salary offered by Barcelona for Messi is much lower than the lucrative offer from Saudi Arabia. In April, Saudi Arabia's Al Hilal club was willing to pay the Argentine superstar a salary of up to 400 million euros per season, the highest in world football history (including salary and bonus), 10 times what he is currently doing. received at PSG (40 million euros/season).
Messi's return will increase Barcelona's salary fund by 25%. However, Barcelona will not be able to conduct this deal until the La Liga BTC officially approves the "Financial feasibility plan" for the Nou Camp team. La Liga leaders have spent a lot of time checking documents related to Barcelona's finances but so far, they have not provided a response.
According to the Spanish press, BTC La Liga will soon give an answer for Barcelona. If the plan is approved, Barcelona will consider approving the contract extension of midfielder Ronald Araujo and "jewel" Gavi. Soon, they will launch a campaign to recruit Messi.
President Joan Laporta is directing associates and has had active negotiations with BTC La Liga. But with Al Hilal reportedly increasing their offer to €500m/season to lure Messi, time is running out for Barcelona and they must act quickly if they want to bring the Argentine superstar back to the Nou Camp. this summer.