Outgoing research director at Liverpool, Ian Graham has settled the GOAT debate between Cristiano Ronaldo and Lionel Messi with the help of science.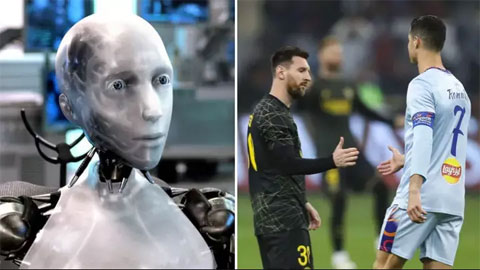 Football's age-old question of who is better, Ronaldo and Messi deserves to do GOAT continues to be raised, as Graham takes a closer look at the data, revealing the clear winner. Speaking to the audience at this week's Cheltenham Science Festival, he named GOAT through data analysis and revealed: "It's Messi."
Messi and Ronaldo both claim to be the greatest players of all time after their successes in La Liga. The former Barcelona player and former Real Madrid superstar has scored more than 800 goals, winning 76 major trophies, including the World Cup that Messi lifted in Qatar.
But when the two superstars were "ranked using sophisticated models to gauge their broader contribution" to the team's success, the Argentine was clearly ahead of his opponents.
Graham added: "The difference is that Messi is a world-class attacking midfielder. The opportunities he creates for his teammates are much greater than Ronaldo. Messi does two outstanding things. Ronaldo excels in one. work. That's the difference."