Ronaldo eats up to 6 meals a day, food includes meat, fish and vegetables, avoiding sugar and alcohol.
The 38-year-old striker is the top scorer in football history with 782 career goals.
He also won the Ballon d'Or 5 times and 30 major trophies during his spells for Sporting Lisbon, Manchester United, Real Madrid and Juventus.
Ronaldo is known for his incredible work ethic, often arriving before training sessions and being the last person on the pitch at the end of training.
In addition to training, the Portuguese striker also adheres to a strict diet to optimize his performance.
Ronaldo eats up to 6 meals in 1 day
For breakfast, the 36-year-old player eats ham, cheese with yogurt. Then he puts some butter on toast as a mid-morning snack.
Ronaldo usually eats 2 lunches. The first is a chicken salad, and the second is usually some kind of fish accompanied by a salad, eggs, and olives.
In the evening, Ronaldo ate 2 meals again. He will eat fish, steak or chicken.
Ronaldo's total energy intake for the day is usually about 3200 calories.
In addition, here are Ronaldo's special eating habits:
1. Avoid refined sugar and alcohol
One drink that Ronaldo especially avoids is carbonated drinks.
During Portugal's Euro 2020 opening press conference against Hungary, the striker moved two bottles of carbonated drinks on the table and replaced them with water.
2. Ronaldo loves fish – especially swordfish, sea bass and sea bream
Ronaldo's favorite food is a mixture of fish, onions, thinly sliced ​​potatoes and eggs.
He also eats lots of fruit and lean protein. At restaurants, Ronaldo usually orders steaks and salads, never frozen – everything he eats is fresh.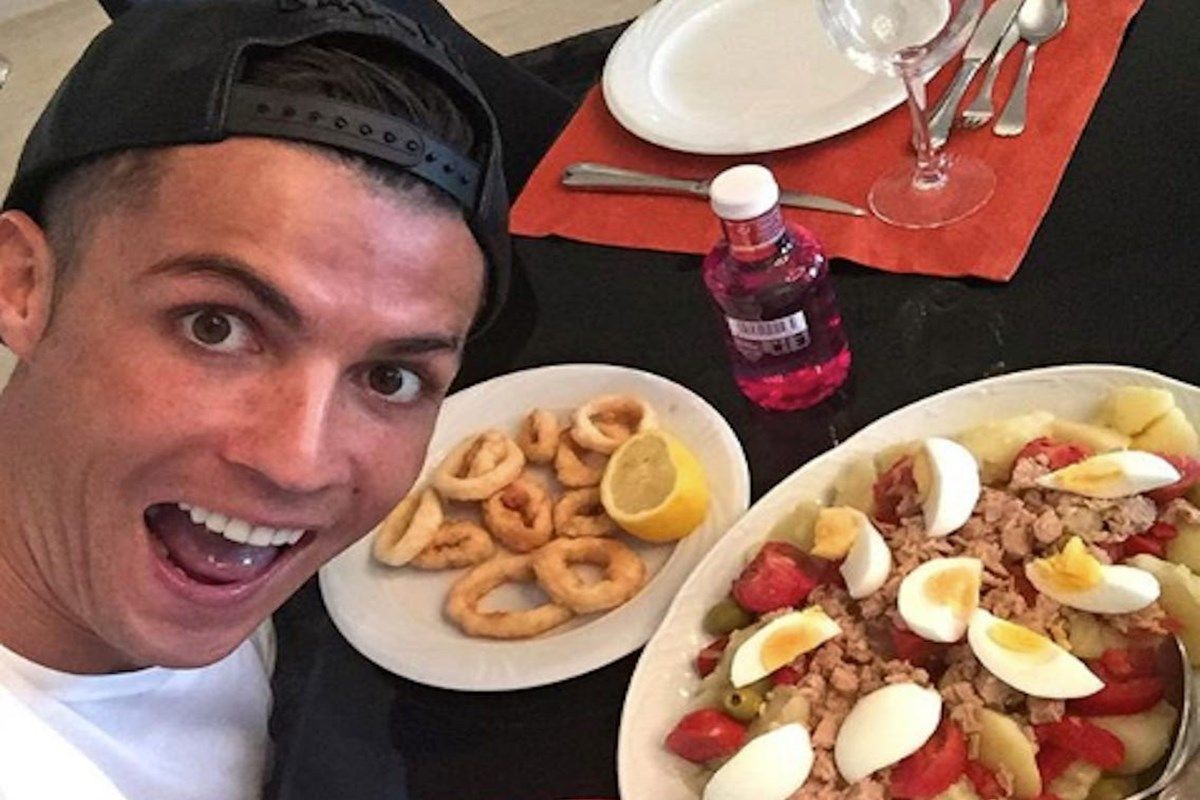 3. Eat pizza to avoid "boring"
However, even an athlete of Ronaldo's caliber can "cheat". The Portuguese legend chose to eat pizza to avoid a "boring" life. Ronaldo said on YouTube channel ChrisMD: "It's important to take care of the body, work out, recover and eat right. Sometimes I have pizza with my son, otherwise it would be boring."